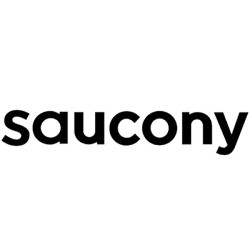 Saucony
Founded way back in 1898 Saucony is the oldest of the running shoe brands. Over the last century they've been loyal to the sport, building goodness into every product through a commitment to innovation, design, and boundary-pushing technology.
Saucony (sock-a-knee) isn't the easiest word to say, but there's a story behind it. The logo is inspired by the Saucony Creek in Kutztown, Pennsylvania, where the brand began, and the water flowed around three distinct boulders. Today, they stand for the guiding boulders of Saucony's brand: good performance, good health and good community.
Saucony are committed to making shoes which allow everyone to run and challenge themselves – as
Saucony say 'a good day is when we get to run, a great day is when we inspire someone else to run'.